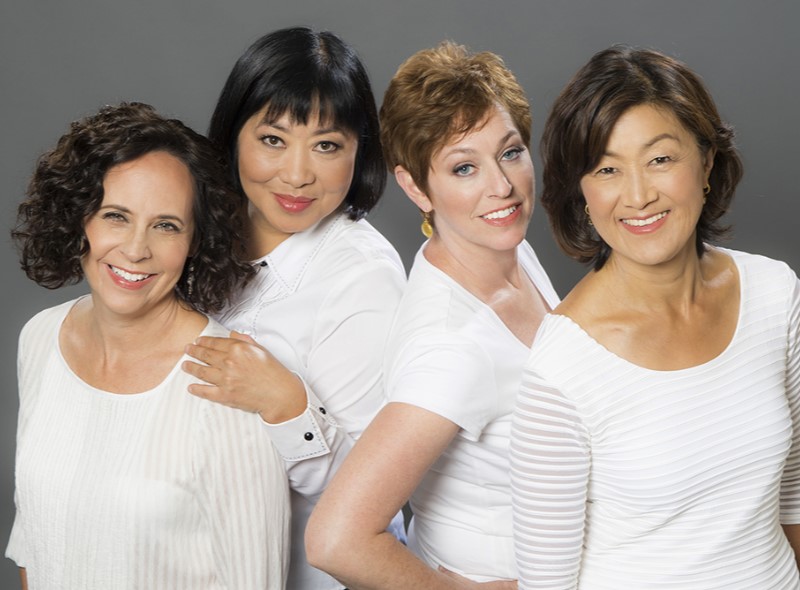 The Cassatt String Quartet

Acclaimed as one of America's outstanding ensembles, the Manhattan based Cassatt String Quartet has performed throughout North America, Europe, and the Far East, with appearances at New York's Alice Tully Hall and Weill Recital Hall at Carnegie Hall, the Tanglewood Music Theater, the Kennedy Center and Library of Congress in Washington, DC, the Theatre des Champs-ɬys饳 in Paris and Maeda Hall in Tokyo. The Quartet has been presented on major radio stations such as National Public Radio's Performance Today, Boston's WGBH, New York's WQXR and WNYC, and on Canada's CBC Radio and Radio France.

Formed in 1985 with the encouragement of the Juilliard Quartet, the Cassatt initiated and served as the inaugural participants in Juilliard's Young Artists Quartet Program. Their numerous awards include a Tanglewood Chamber Music Fellowship, the Wardwell Chamber Music Fellowship at Yale (where they served as teaching assistants to the Tokyo Quartet), First Prizes at the Fischoff and Coleman Chamber Music Competitions, two top prizes at the Banff International String Quartet Competition, two CMA/ASCAP Awards for Adventurous Programming, a recording grant from the Mary Flagler Cary Charitable Trust, and commissioning grants from Meet the Composer and the National Endowment for the Arts. In 2004, they were selected for the centennial celebration of the Coleman Chamber Music Association in Pasadena, California.

The Cassatt celebrated its twentieth anniversary in 2006 with a series of world-premieres, a performance at the Library of Congress on the Library's Stradivarius Collection and gave concerts for the American Academy in Rome, Cornell and Syracuse Universities and were guest clinicians at the the Texas Music Educators Association. They also gave mini-residencies at the Centro National de las Artes in Mexico City, Vassar College and the University of Texas at Austin.

"... an undulant, lyrical and insightful performance..." by the Cassatt String Quartet was recently cited in The New York Times. The 2014-15 season highlights include their debut at the Beijing Modern Music Festival, the New York Botanical Gardens with composer/moderator, Laura Kaminsky and return appearances at Chamber Music America's National Conference, Music Mountain Festival and Bargemusic with pianist, Ursula Oppens, the Westchester Chamber Society with violist Kazuhide Isomura of the former Tokyo Quartet and Treetops Chamber Series with clarinetist, Oskar Espina Ruiz. They will continue their unique collaboration with the Kyo-Shin-An Ensemble at New York City's Tenri Cultural Center to give performances for quartet, koto, shakuhachi and shamisen with James Nyoraku Schlefer and Yoko Reikano Kimura. This year marks their 9th annual Cassatt in the Basin! educational chamber music residency in Texas with guest, Maestro Benjamin Zander.

Summer highlights include their residency at the innovative Seal Bay Festival and the Atlantic Music Festival in Maine.

Equally adept at classical masterpieces and contemporary music, the Cassatt has collaborated with a remarkable array of artists/composers including pianist Marc-Andre Hamelin, soprano Susan Narucki, flutist Ransom Wilson, jazz pianist Fred Hersch, didgeriedoo player Simon 7, the Trisha Brown Dance Company, distinguished members of the Cleveland and Vermeer Quartets, and composers Louis Andriessen and John Harbison.

With a deep commitment to nurturing young musicians, the Cassatt, in residencies at Princeton, Yale, Syracuse University, the University at Buffalo and the University of Pennsylvania, has devoted itself to coaching, conducting sectionals and reading student composers' works, while offering lively musical presentations in music theory, history and composition. Selected by Chamber Music America, they served as guest artists for their New Music Institute; a series to help presenters market new music to their audiences.

Named three times by The New Yorker magazine's Best Of...CD Selection, the Cassatt's discography includes eclectic new quartets by Pulitizer Prize-winner Steven Stucky and Tina Davidson (Albany Records), by Daniel S. Godfrey (Koch International Classics) and by Grawemeyer and Rome Prize-winner Sebastian Currier (New World) as critiqued in The New York Times (Quartetset) was written for the Cassatt... which plays it strongly here."

The Cassatt has recorded for the Koch, Naxos, New World, Point, CRI, Tzadik and Albany labels and is named for the celebrated American impressionist painter Mary Cassatt.
Please visit the Cassatt String Quartet website for more information: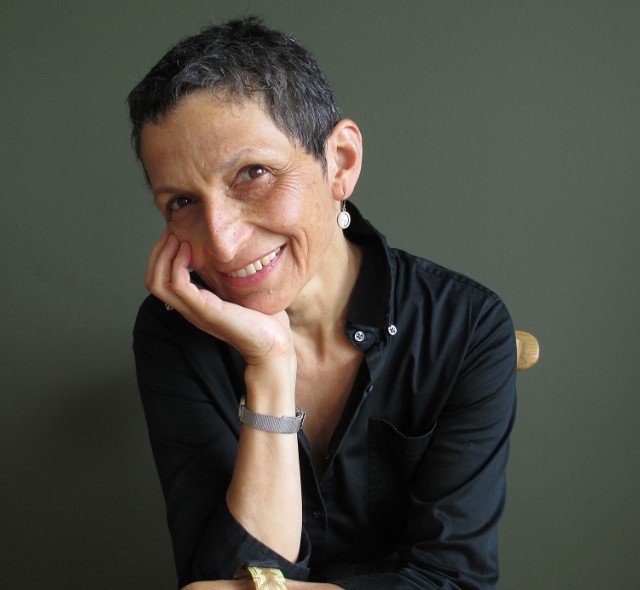 Artistic Director - Laura Kaminsky

Laura Kaminsky is a composer with "an ear for the new and interesting" whose works are "colorful and harmonically sharp-edged" (The New York Times). Social and political themes are common in her work, as is an abiding respect for and connection to the natural world. Kaminsky's "music is full of fire as well as ice, written in an idiom that contrasts dissonance and violence with tonal beauty and meditative reflection. It is strong stuff." (American Record Guide) Her opera, As One (co-librettists Mark Campbell and Kimberly Reed), recently presented at BAM, received unanimously positive reviews, including: "(As One) is a piece that haunts and challenges its audience with questions about identity, authenticity, compassion, and the human desire for self-love and peace" (Opera News) and "...musically, (this seasoned, socially-aware composer's) dramatically charged music has a tonal ambiguity that allows each scene to go where it needs to, and in a clear dramatic trajectory."(Operavore)

Kaminsky has received support from the National Endowment for the Arts, Koussevitzky Music Foundation, Opera America, BAM/The Kennedy Center De Vos Institute, New York State Council on the Arts, Aaron Copland Fund, Chamber Music America, American Music Center, USArtists International, CEC ArtsLink International Partnerships, Likhachev Foundation, Kenan Institute for the Arts, Artist Trust, Seattle Arts Commission, North Carolina Arts Council, Seattle Arts Commission, Virgil Thomson Foundation, Meet the Composer, and others. She has received six ASCAP-Chamber Music America Awards for Adventuresome Programming, a citation from the Office of the President of the Borough of Manhattan, and the Polish Ministry of Culture National Heritage 2010 Chopin Award. She has been a fellow at the Hermitage Artist Retreat Center, Virginia Center for the Creative Arts, Centrum Foundation, Dorland Mountain Arts Colony, and Millay Colony for the Arts. Currently composer-in-residence at American Opera Projects, Kaminsky is a member of the faculty in the School of the Arts/Conservatory of Music at Purchase College/SUNY, where she served as dean from 2004-2008.
Ellen Taaffe Zwilich

As the 21st century dawns and the musical offerings of the world are more varied than ever before, few composers have emerged with the unique personality of Ellen Taaffe Zwilich. Her music is widely known because it is performed, recorded, broadcast, and above all, listened to and liked by all sorts of audiences the world over. Like the great masters of bygone times, Zwilich produces music "with fingerprints," music that is immediately recognized as the product of a particular American composer who combines craft and inspiration in reflecting her optimistic and humanistic spirit in her compositions.

Ellen Zwilich is the recipient of numerous prizes and honors, including the 1983 Pulitzer Prize in Music (the first woman ever to receive this coveted award), the Elizabeth Sprague Coolidge Chamber Music Prize, the Arturo Toscanini Music Critics Award, the Ernst von Dohnanyi Citation, and Academy Award from the American Academy of Arts and Letters, a Guggenheim Fellowship, four Grammy nominations, and, among other distinctions, she has been elected to the Florida Artists Hall of Fame and the American Academy of Arts and Letters. In 1995, she was named to the first Composer's Chair in the history of Carnegie Hall, and she was designated Musical America's Composer of the Year in 1999.


Dan Visconti

Dan Visconti composes concert music infused with the directness of expression and maverick spirit of the American vernacular. His compositions often explore the rough timbres, propulsive rhythms, and improvisational energy characteristic of jazz, bluegrass, and rock—elements that tend to collide in unexpected ways with his experience as a classically-trained violinist, resulting in a growing body of music the Plain Dealer describes as "both mature and youthful, bristling with exhilarating musical ideas and a powerfully crafted lyricism."

Visconti's commission credits include works written for the Kronos Quartet, JACK Quartet, Da Capo Chamber Players, Scharoun Ensemble of the Berlin Philharmonic, eighth blackbird, Silk Road Ensemble percussionist Shane Shanahan, soprano Tony Arnold, and many others. His music has been performed at venues including Carnegie Hall, the Kennedy Center for the Performing Arts, London's Barbican Theatre, and Sydney Opera House.

Visconti's music has been recognized with the Rome Prize, Berlin Prize, TED Fellowship, and awards from the Fromm Foundation, Naumburg Foundation, and the American Academy of Arts and Letters. Visconti is currently a contributing writer for the Huffington Post and a member of Chicago's Fifth House Ensemble.
Hannah Lash

Prize-winning composer Hannah Lash has emerged as a leading voice of her generation. In addition to numerous academic awards, she has received the ASCAP-Morton Gould Young Composer Award, a Charles Ives Scholarship from the American Academy of Arts and Letters, a fellowship from Yaddo Artist Colony, the Naumburg Prize, the Bernard Rogers Prize, and the Bernard and Rose Sernoffsky Prize. She has received commissions from the Fromm Foundation, the Naumburg Foundation, the Great Lakes Chamber Music Festival, Aspen Music Festival, the Orpheus Duo, the Howard Hanson Foundation, Case Western Reserve's University Circle Wind Ensemble, MAYA, Great Noise Ensemble, and the Aspen Contemporary Ensemble.

Her orchestral music has been singled out by the American Composers Orchestra, which selected Furthermore for the 2010 Underwood New Music Readings, and by the Minnesota Orchestra, which selected her work God Music Bug Music for performance in January 2012 as part of the Minnesota Composers Institute. Her chamber opera Blood Rosewas presented by NYC Opera's VOX in the spring of 2011.

Lash's music has also been performed at Carnegie Hall, Le Poisson Rouge, the Chelsea Art Museum, Harvard University, Tanglewood Music Center, the Times Center, and the Chicago Art Institute.

Hannah Lash earned a bachelor's degree in composition from the Eastman School of Music, her Ph.D. from Harvard University, a performance degree from the Cleveland Institute of Music, and an Artist Diploma from the Yale School of Music. Her primary teachers include Martin Bresnick, Bernard Rands, Julian Anderson, and Robert Morris. Her music is published by Schott.
Chris Rogerson

Hailed as a "confident, fully-grown composing talent" (The Washington Post), Chris Rogerson's music has been praised for its "virtuosic exuberance" and "haunting beauty" (The New York Times). He has received commissions and performances from orchestras such as the Atlanta Symphony, Kansas City Symphony, Buffalo Philharmonic, New Jersey Symphony, Grand Rapids Symphony, and New World Symphony, and chamber ensembles including the Brentano Quartet, Dover Quartet, Attacca Quartet, and JACK Quartet. His music has been heard at Carnegie Hall, the Library of Congress, the Kennedy Center, and Symphony Center in Chicago.

Chris has been named the Composer-in-Residence for the Amarillo Symphony for 2014-2016; as part of the residency, the orchestra will commission a work to be premiered each season in addition to performing existing compositions. In 2015, he will serve as the Composer-in-Residence for the Ocean Reef Chamber Music Festival, which has commissioned a piano trio to be premiered by Ida Kavafian, Efe Baltacigil, and Anne Marie McDermott. This season also includes performances by the Charlotte Symphony, Milwaukee Symphony, Spokane Symphony, Rogue Valley Symphony, Opus One Piano Quartet, and Prism Saxophone Quartet. Other recent commissions have come from the Chicago Sinfonietta, the Buffalo Chamber Music Society, and Orchestra 2001 in Philadelphia.

In 2012, Chris was honored with a Charles Ives Scholarship from the American Academy of Arts and Letters. A Theodore Presser Career Grant recipient, he has also won the ASCAP Morton Gould Young Composer Award, two BMI Student Composer Awards, the Aspen Music Festival Jacob Druckman Award, a New York Youth Symphony First Music Commission, and prizes from the National Foundation for the Advancement of the Arts, the National Association for Music Education, the New York Art Ensemble, and Third Millennium Ensemble.

Chris has been in residence at the MacDowell Colony, Yaddo, and the Ucross Foundation. He has also been Composer-in-Residence for the Chamber Music Festival of Lexington, Young Composer-in-Residence at Music from Angel Fire, and a fellow at the Aspen Music Festival, the Cabrillo Festival, and the Norfolk New Music Workshop.

Born in 1988, Chris studied at the Curtis Institute of Music and the Yale School of Music with Jennifer Higdon, Aaron Jay Kernis, and Martin Bresnick, and is currently a Ph.D. candidate at Princeton University. Chris is represented by Young Concert Artists, Inc., and is a co-founder and artistic director of Kettle Corn New Music, a new music presenting organization in New York City.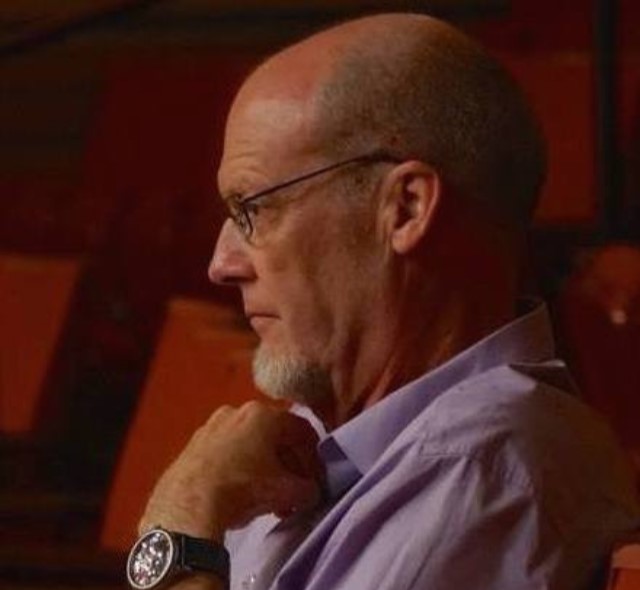 Daniel S. Godfrey

Daniel Strong Godfrey (b. 1949) received B.A. and M.M. degrees in composition from Yale University, and a Ph.D. from the University of Iowa. He is Composer-in-Residence at Syracuse University's Setnor School of Music and has also held visiting faculty appointments at the Eastman School of Music, the Indiana University School of Music, and the University of Pittsburgh.

Godfrey has earned awards and commissions from the J. S. Guggenheim Memorial Foundation, the American Academy of Arts and Letters, the Fromm Music Foundation at Harvard University, the Rockefeller Foundation (Bellagio Center), the Bogliasco Foundation (Liguria Study Center), the Koussevitzky Music Foundation at the Library of Congress, the Barlow Endowment for Music Composition, the Indiana State University/Louisville Orchestra Competition, the National Repertory Orchestra/US West Foundation Competition (First Prize), the Maine Arts Commission, the New York Foundation for the Arts (Met Life Fellowship) and the Pennsylvania Council on the Arts, among others. He is founder and co-director of the Seal Bay Festival of American Chamber Music (on the Maine coast) and is co-author of Music Since 1945, published by Schirmer Books.

Godfrey's works are recorded on Albany, CRI, GM, Innova, Klavier, Koch, UK Light and Mark compact disks. Both the New Yorker and The Rest is Noise listed Koch International Classic's release of Godfrey's String Quartets as one of 2004's ten best classical CDs. In June 2007, Koch released another all-Godfrey CD, this one with seven chamber works featuring principal players of the Saint Paul Chamber Orchestra. Godfrey's music is available through publishers Carl Fischer and G. Schirmer.

Godfrey's music has been performed by the Austin Symphony, Buffalo Philharmonic, Chautauqua Symphony, Honolulu Symphony, Louisville Orchestra, Kansas City Symphony, New Mexico Symphony, National Repertory Orchestra, Saint Paul Chamber Orchestra, Syracuse Symphony, Royal Philharmonic Orchestra, U.S. Marine Band, Chamber Music Society of Lincoln Center, Chicago Ensemble, Da Capo Chamber Players, Earplay, Ensemble X, Kentucky Center Chamber Players, Pittsburgh New Music Ensemble, Society for New Music, St. Louis Symphony Chamber Series, VocalEssence, and the Cassatt, Lark, Manhattan, Miami and Portland string quartets, with performances in Canada, Europe, Japan, Latin America, on Taiwan and throughout North America. His works have also been performed on over seventy college and university campuses in the U.S. and abroad.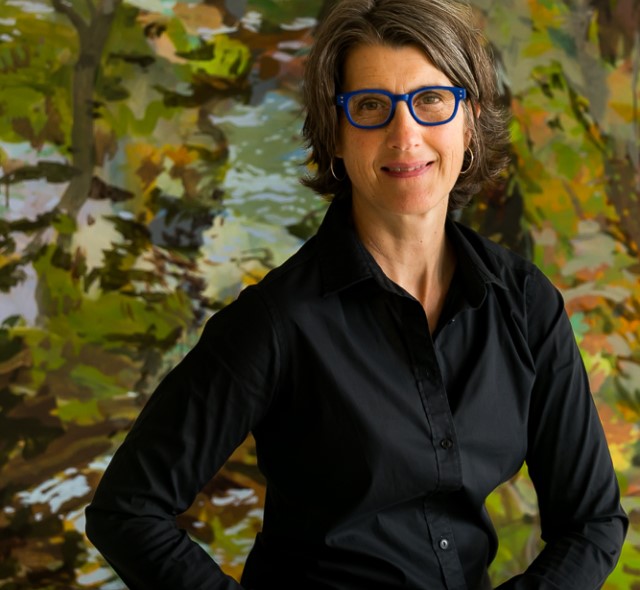 Rebecca Allan

Known for her richly layered and chromatically nuanced abstract paintings, Rebecca Allan has for many years concentrated on rivers, tributaries, and watershed environments as primary sources of investigation. Her work explores the ecology, meteorology, and geology of the Northeast, Pacific Northwest, and the Gulf Coast. Working from a studio that overlooks the Harlem and Hudson Rivers in New York City, Rebecca is inspired by a deep appreciation for the beauty of the natural environment overlaid with an awareness of its fragility and endangerment.

Exhibiting in the United States and abroad for more than 25 years, Rebecca's most recent solo exhibitions were presented at Herron School of Art at Indiana University and Purdue University. The Nancy Dryfoos Gallery at Kean University Hudson Opera House Gallery; ArtLab78 (New York) and Gallery 2/20, The American Church in Paris, Ringling College of Art and Design/Longboat Key Center for the Arts; and Seattle Art Museum Gallery. Rebecca has been a Fellow at the Hermitage Artist Retreat, Virginia Center for the Creative Arts, and Dorland Mountain Arts Colony. From 2006-2014 Rebecca was the Director of Education at the Bard Graduate Center for Studies in the Decorative Arts, Design History, and Material Culture in New York City.
Lauren Lessing

Lauren Lessing is an art historian and educator with twenty years of experience working in museums, including the Art Institute of Chicago and the Nelson-Atkins Museum of Art in Kansas City. In her current position as Mirken Director of Academic and Public Programs at the Colby College Museum of Art, she directs community outreach and programming, links the Museum's collections and exhibitions to curriculum at the college, and oversees American paintings and sculptures created before 1900. Lessing completed her Ph.D. in Art History at Indiana University in 2006 under the guidance of Sarah Burns, and she has authored numerous books, articles, catalogue essays, and papers on eighteenth and nineteenth-century American art.